Custom Built PS hose:
Here's a tip that's not very hard to do and will save you $$ when repairing the Power Steering High Pressure Hose.
I used a grinder and Dremel tool to remove the old crimps from my leaky OEM PS high pressure hose but retained the factory OEM fittings. Took me a little over an hour or so. Work carefully and try not to cut or grind into the original fittings. I nicked mine a few times but it was still OK.
Took it to my friendly neighbourhood hydraulic hose shop. They crimped on new ferrules and a higher-than-spec, wire-reinforced hose for only $14, taxes in. Sure beats paying $80 for a jobber hose or $150+ for a weak, non-reinforced Toyota OEM hose.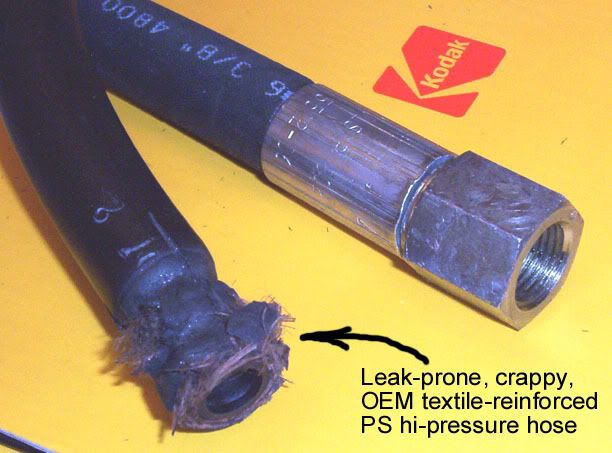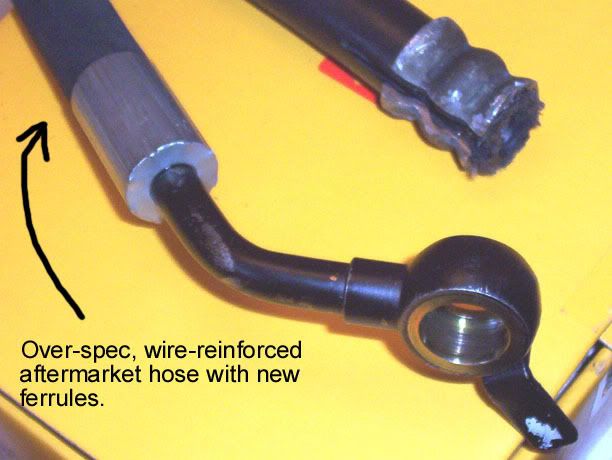 Here's how the fittings look disassembled below: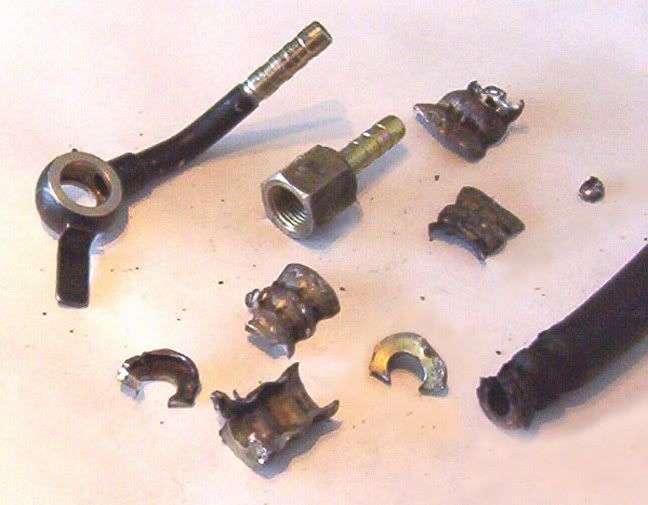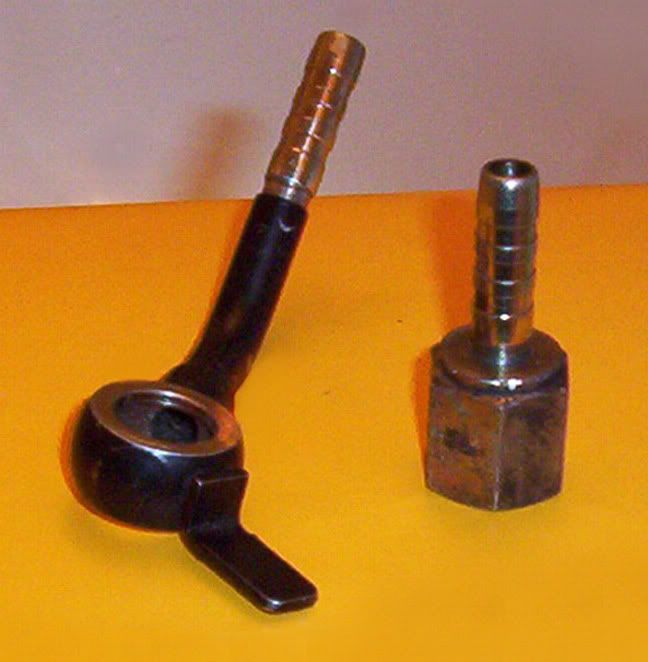 The hose is double-wire braid reinforced, rated @ 4800 psi.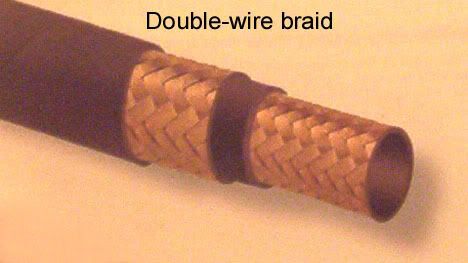 Funny, the shop guy realized after he made it that it was a bit of over engineering, but it'll never leak again
Previously, I've also used the single-wire hose that was rated @ 2600 psi - more than adequate and what I'd recommend because it has a bit more flex.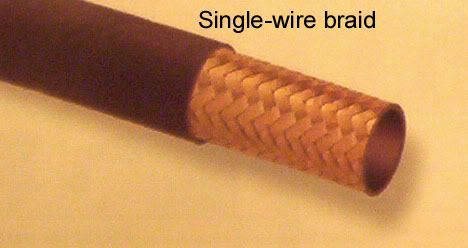 End.